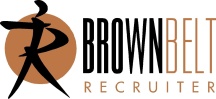 Application
The application process is made up of three separate steps. Each step must be completed in order to process your application.
Complete and submit the application on this page;
Remit payment in the amount of $1497 (US) for your iPASS membership (you will be taken to a payment link upon submitting your application below); and
Send a copy of your current resume (or curriculum vitae) for review. Once your application has been submitted, you will receive an email confirmation that contains the email address that you will need to send your resume/cv to.
You should receive notification of your membership status within 3-5 business days once all three steps have been completed.
Pricing
The Brown Belt Recruiter certification fee is $1497 (US). This is for LIFETIME certification. You can always upgrade to a higher level certification for only $350 once you qualify (upgrade price subject to change in the future).